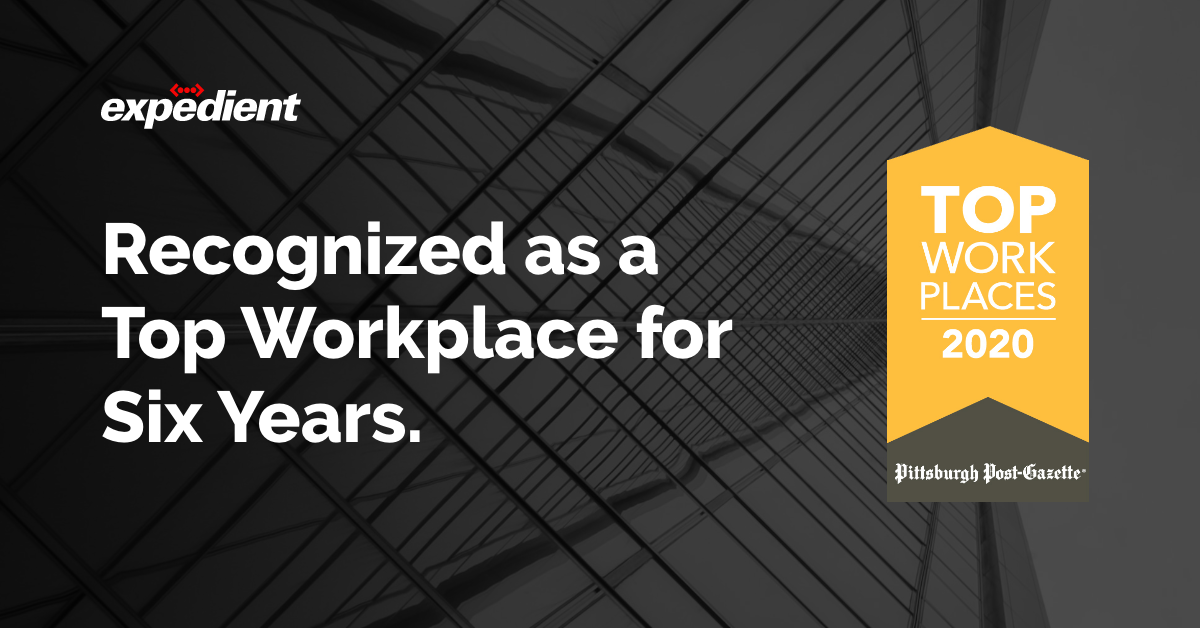 Change brings opportunity.
It's a mantra repeated over and over by our exec team and championed by Shawn McGorry, our CEO.
Change brings opportunity.
The past year has been one of constant change at Expedient, from the sale of the company to the monumental shift in working brought about by COVID-19.
The ability to embrace change and the opportunity that comes along with it has been a major driver in the company's steady growth, and it's why, for the sixth time, we're proud to receive a Top Workplaces honor by the Pittsburgh Post-Gazette.
Despite the challenges of almost the entire team working remotely due to the pandemic—data centers continued to be staffed by essential employees who maintained crucial processes that couldn't be done from afar—bi-weekly company-wide meetings and more responsive standups have kept lines of communication open and the entire HR process, including orientation, has moved to an online format that hasn't missed a beat.
And knowing that change is a constant, it's important to be proactive where possible. In the past year, there have been enhancements to PTO accrual that rewards long-time employees, an increase in the number of paid holidays, an emphasis on tuition reimbursement and certifications, and professional development opportunities on the job, like company-wide SCRUM training sessions to introduce Agile working methodologies.
"We are very pleased that our valued employees consider the Expedient workplace to be a positive experience," said McGorry, "and we are certain that their engagement is a major contributing factor to the growth and success we've enjoyed, particularly in the last 7 years, since we conducted our first workplace survey."
The future is sure to bring further change, and with it, further opportunity. We'll be ready for it, and we'll make sure each member of the team is, too.
Interested in working at a Top Workplace and embracing change?