While cloud computing entered the IT landscape nearly two decades ago, many businesses are still in the infancy of their cloud journeys. Even as cloud adoption rates continue to rise, less than 30 percent of organizations have moved to the public cloud.
As digital transformation pressure increases, more organizations are creating roadmaps that reflect the need to shift strategies. But are they thinking about it the right way? Have they considered the impact that the order of their transformation has on duration and outcomes?
The order in which businesses lay out their roadmap is, well, all over the map. We've had the benefit of working with hundreds of companies in different industries of various sizes and found patterns and anomalies along the way.
We've learned that without the right roadmap, the cloud journey feels like an endless expedition with unattainable outcomes. Leadership starts to lose confidence in the team's ability to speed their transformation, and timelines keep getting pushed back. There's never been a cloud blueprint for success—until now.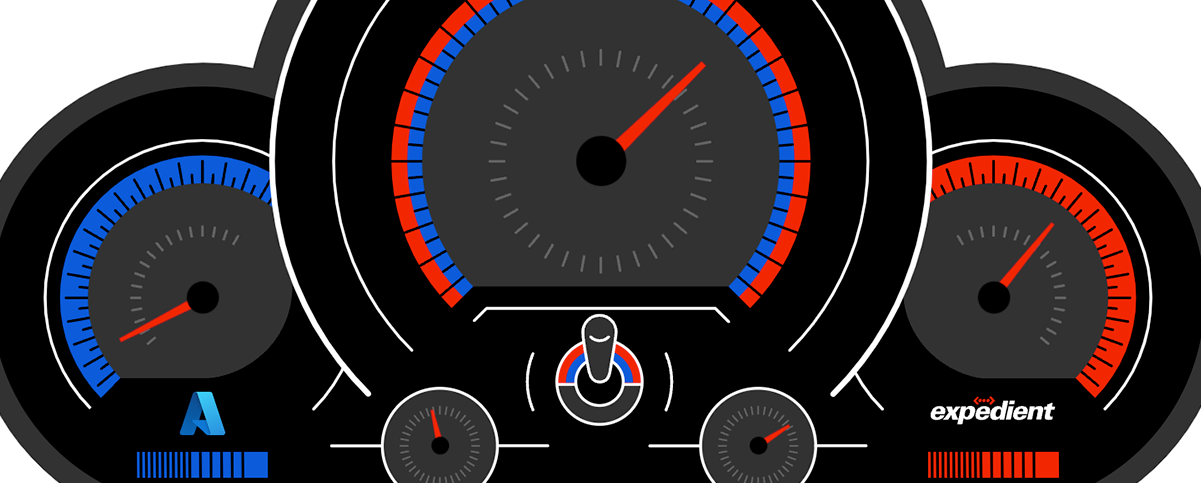 For too long, businesses have been reactive when migrating workloads to the cloud or prioritizing projects for the wrong reasons. Those bad habits have led to something that resembles a confusing network of highways instead of a smooth cloud journey.
In a traditional cloud transformation model, businesses start by selecting a hyper scaler like Azure and refactoring or building cloud-native workloads. Then they lift and shift 70 percent to the hyper scaler cloud before ultimately exiting the data center. This typically takes five years, adding to technical debt and causing a lot of frustration along the way.
Expedient has a Cloud Different approach—we challenged the traditional order usually takes and looked at it from various dimensions – speed, cost, and performance. With trial and error and years of experience, we've found the winning formula for our clients. And here it is:
We start by moving 100 percent of workloads to Expedient Enterprise Cloud, migrating each workload to its unique and best environment. Say goodbye to your data center and all the associated costs and headaches.
Now with a clean slate, you can focus on selecting the right hyper scaler. You're a Microsoft shop, maybe you've dabbled in Azure, and it's the right fit for you. Expedient helps refactor and build cloud-native.
It might sound trivial, but just look at the impact it can make: the ability to migrate four times the applications in the cloud at two-thirds the cost, with two percent less migration effort and zero additional technical debt. [Text Wrapping Break]
It boils down to this: Reordering your cloud transformation improves your results. See for yourself with our Cloud Transformation Explorer—a tool based on real numbers designed to show step-by-step how your current cloud migration can be optimized and accelerated with actionable insights. Simply answer a few easy questions, and explore ways to reorder your cloud transformation. It sounds simple, and it is!
Learn how to migrate workloads to the cloud quicker, reclaim thousands of hours and quickly see cost savings. Get started today!